Concert Diary
2015
If you would like to be notified of Exuberant Trust concerts and events by email, please send an email with 'Mailing List Request' in the subject line.
Sunday, 15th March
THE BEAST WITHIN
William Leigh Knight ~ baritone
Catherine Hutchinson ~ mezzo
John Collis ~ piano
Songs & Verses on an Anthropomorphic Theme
Concert at 6pm, in the Pavilion.
At The Limes, Standlake, Oxfordshire.
Entrance is free. Donations to the Exuberant Trust.
We are delighted to welcome back William Leight Knight, John Collis and Catherine Hutchinson who will open the 2015 season of Music at the Limes concerts at Standlake. This will be the fifth fundraising performance given by the trio in aid of the Exuberant Trust and we are extremely grateful to them for giving up their time and sharing their talents at The Limes.
Sunday, 14th June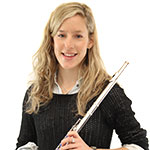 Martha Lloyd ~ flute
Jenny Miles - piano acc.
Sonata no. 2 - Prokofiev
Suite Paysanne Hongroise - Bartok
Rondo in D - Mozart
Concert at 7pm, in the Pavilion.
At The Limes, Standlake, Oxfordshire.
Entrance is free. Donations to the Exuberant Trust.
Martha studied at the Guildhall School of Music and Drama where she completed both her bachelor's and master's degrees. Martha is currently a member of the the Southbank Sinfonia and you can read more about her on their website. Two videos from YouTube of Martha performing at her Masters recital at Guildhall can be viewed here.
Friday, 11th September
FUNDRAISING LUNCHTIME CONCERT
1:00 pm,
The Royal Geographical Society,
1 Kensington Gore,
London SW7 2AR.
Ars Eloquentiae Ensemble
Musick of My Verse: The Music of Michael Drayton's Poly-Olbion
A selection of early music directly inspired by Michael Drayton's Poly-Olbion (published in 1612 & 1622).
Tickets: free entry - donations to the Exuberant Trust and Flash of Splendour Arts welcome at the door.
Ars Eloquentiae is fast establishing a reputation as a versatile and vibrant ensemble specialising in period performance. In 2014, they were invited by the William Hogarth Trust to spearhead celebrations for the artist's 250th anniversary and also undertook a joint project with the University of Cambridge, researching and recording Parisian street songs from the Seventeenth Century.
This fundraising concert has been organised by Flash of Splendour Arts, who in partnership with the University of Exeter are celebrating the Poly-Olbion, Michael Drayton's extraordinary 15,000-line poem (1612-22) about early modern England and Wales.
Flash of Splendour Arts work to empower disabled and marginalized children and young people through the creative arts and are running the Childrens' Poly-Olbian project, a series of workshops with groups of children culminating in an exhibition at the Royal Geographical Society (see exhibition flyer).
The University of Exeter will also be holding a conference at the RGS, as part of the Poly-Olbion Project (funded by the Arts and Humanities Research Council), which aims to produce a new scholarly edition of the text by Drayton.
Further information:
Web: childrenspoly-olbion.exeter.ac.uk; www.ars-eloquentiae.com; www.flashofsplendourarts.com; poly-olbion.exeter.ac.uk
Facebook: With Musick of My Verse; PetitPolyOlbion
Twitter: @PetitPolyOlbion; @ExuberantTrust
Email: Flash of Splendour Arts
Video: Flash of Splendour: Arts Empowering Children
Articles: Children's Poly-Olbion RGS events; About Flash of Splendour Arts