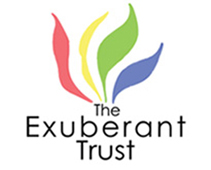 ---
News
2018
January
A very Happy New Year to you all!
The Music at The Limes concert series for 2018 opens with a piano recital by Dominic Piers Smith at Sunday, 28th January at 4pm. In addition to a successful career as an award-winning Formula One aerodynamic car engineer, Dominic has performed as a concert pianist many times in the UK, Europe, the USA and worldwide. His concert at The Limes, entitled Dedications includes some of his favourite pieces by Liszt, Chopin & Schumann. You can read more about Dominic at www.dominicpierssmith.com.
We would like to thank all those who participated in and attended the first ever Panel Discussion at The Limes on 3rd December 2017. The subject of The Therapeutic Uses of Music was presented by several music therapy practitioners, followed by a discussion with the audience. The event was extremely interesting and a total of £209 was donated to the Exuberant Trust.
Watch this space for more news, as Trustee Susanna Graham-Jones has already been extremely busy organising what promises to be a full calendar of Music at the Limes events for 2018!
The Exuberant Trust - Registered Charity No. 1095911
---
2003 - 2018