Hannah received an Exuberant Trust award in 2009 to help develop her choreography and to perform her work at The Solos Project at the Burton Taylor Studio.
Images shown are of Hannah de Cancho performing solo and with Sole Rebel Tap.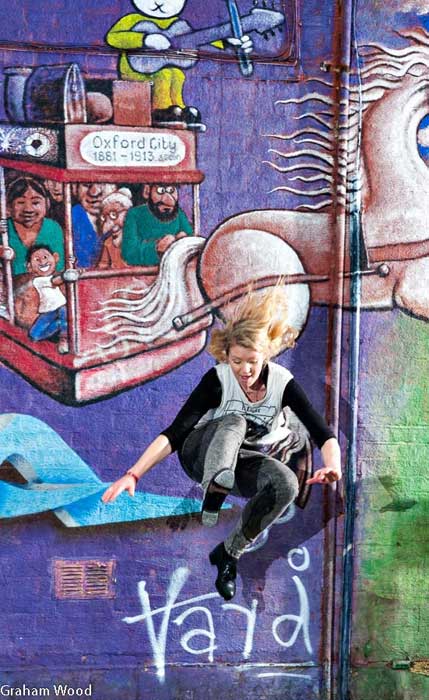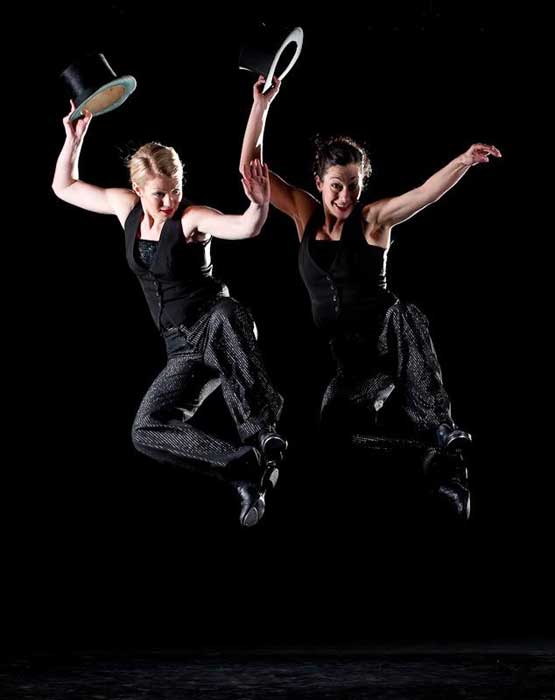 Hannah de Cancho
Hannah de Cancho is a multi disciplinary dance maker, performer and teacher. She trained at London Studio Centre gaining a BA (hons) in Dance and Theatre Art. Over the past 8 years she has performed, taught and choreographed throughout the UK with various companies, specialising in contemporary, dance theatre, tap, aerial dance and physical theatre.
Hannah founded dance company Sole Rebel Tap in 2010, who specialise in performance and education using tap dance, body percussion with a contemporary twist. This year they have toured Tapestry around the country premiering at Pegasus Theatre in March. Over the summer they have been to Secret Garden Festival and Bristol Harbour side Festival performing and leading workshops. They ran a summer project in Barton during August creating a body percussion piece with 9 dancers age 6-12. Each Tuesday evening they run adult tap classes at The Old Fire Station in Oxford, suitable for beginners-Advanced Tap dancers.
For more information: www.solerebeltap.co.uk
Over the past 3 years Hannah has also been performing as an aerial performer, touring worldwide with the company Wired Aerial Theatre with the groundbreaking show As the World Tipped, written and directed by Nigel Jamieson. Recently amongst others they have performed at the opening night of Sydney Festival, Tollwood Festival in Munich, Greenwich and Docklands International Festival, Fira Tarrega, Spain, Las Palmas, Holland and France.
As well as performing Hannah teaches and choreographs in Contemporary dance and she is the Academy Dance Director at Wessex Academy in partnership with Dance United. Leading projects for young people disengaged from education, youth offenders and young people in care and inspiring them through dance.
For the Exuberant Trust Showcase Hannah will perform a dance solo to the music of fellow award-winner and collaborator of Sole Rebel Tap Rowan Perkins, the emerging musician, producer and composer.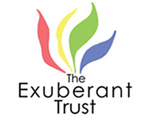 10th Anniversary Showcase Performers - 22nd September 2013, Pegasus Theatre, Oxford.