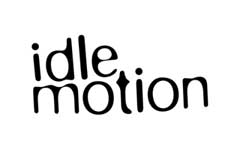 "The Exuberant Trust awarded us with a grant that went towards the design and construction of our set for That Is All You Need To Know and we are incredibly grateful for their support".
Images shown are of Idle Motion.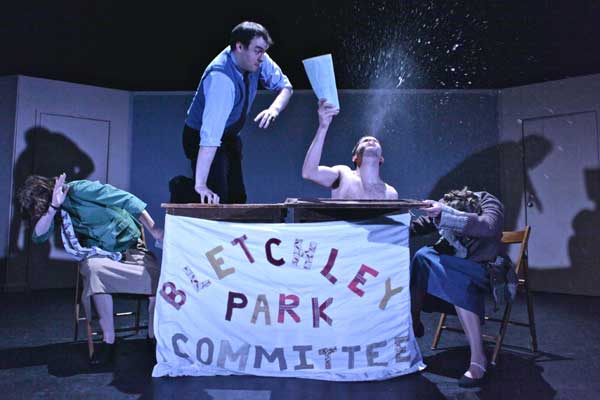 Idle Motion
Formed in 2007, Idle Motion are a young theatre company with big ideas and a huge passion for creating exciting, beautiful new work. They create highly visual theatre that places human stories at the heart of their work.
From small beginnings, having met at The Cherwell school, Idle Motion have grown rapidly over the last six years to become one of the leading young visual theatre companies in the UK, producing five shows that have toured both nationally and internationally to critical acclaim. Their collaborative relationship is at the centre of all that they do and they are proud to be an Associate Company at the New Diorama Theatre and the Oxford Playhouse.
At the Showcase, Idle Motion will provide an informal chat and presentation with the Co-Producers and Artistic Directors of Idle Motion about their new piece of devised visual theatre That Is All You Need To Know
During World War Two, the grounds of Bletchley Park housed some of Britain's greatest minds. Alongside mathematical genius Alan Turing, thousands of gifted men and women worked together in secret to crack the seemingly unbreakable German Enigma Code. Decades later as Bletchley's secrets begin to be revealed, another group of groundbreaking volunteers gather to save the home of the code breakers from re-developers. Using personal testimony, multimedia technology and inventive staging this devised piece of visual theatre is a celebration of humanities ability to solve the impossible, to crack the most complex of problems and of the extraordinary people whose quiet work changed the course of our history.
That Is All You Need To Know is devised by the company and the creative team include:
Alan Turing – Christopher Bone
Lotte / Sarah – Grace Chapman
Gladys / Joy - Sophie Cullen
Hugh Alexander / George – Joel Gatehouse
Gordon Welchman– Nicholas Pitt
Jane / Liz - Ellie Simpson

Artistic Director – Paul Slater
Assistant Director - Kate Stanley
Technical Manager – Gregory Cebula
Sound Design – Charlie Donegan
Set Design – Freda Johnson
Costume Design – Tash Prynne
That Is All You Need To Know is made in Association with The Lowry, Jacksons Lane, Greenwich Theatre and Redbridge Drama Centre and is supported by Arts Council England. Last summer Idle Motion went on a tour around Asia with their previous work The Vanishing Horizon following their success in The British Council Showcase 2011.
For more information on the company please visit www.idlemotion.co.uk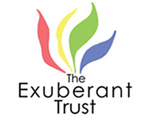 10th Anniversary Showcase Performers - 22nd September 2013, Pegasus Theatre, Oxford.