"When I came across the Exuberant trust I was delighted, and I immediately applied for their help. By then, I was in the position of desperately needing a substantially higher quality clarinet before my grade 8 exam, which I had not nearly enough for. They then awarded me with a fantastic sum of £300, helping me get the great clarinet I now have!"
Raymond Brien
Clarinettist Raymond Brien is 15 years old and lives in West Oxfordshire and attends Wood Green School. Starting to learn at the age of 7, Raymond has a passion for music and has completed Grade 8 exams in violin and clarinet and aims to obtain a Grade 8 in piano later in the Christmas term.
Raymond plays in the Oxfordshire County Youth Orchestra and participates in all the ensembles available at his school. He would like to continue his musical studies by doing Performance Diplomas in Clarinet and Piano and then to pursue a career in music by teaching and performing. Raymond can be contacted by Email.
For the Exuberant Trust Showcase Raymond will play the following pieces for clarinet:
Improvisation by Alec Templeton
Piano accompaniment by Jo Willett
from Pocket-sized Sonata


Study no.64 by Ludwig Wiedermann
from 80 Graded Studies for Clarinet (Book 2)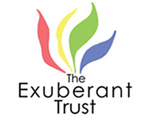 10th Anniversary Showcase Performers - 22nd September 2013, Pegasus Theatre, Oxford.