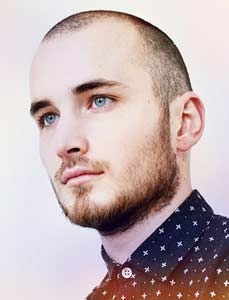 Rowan was supported by the Exuberant Trust in 2012 to collaborate with Sole Rebel Tap on the tour Tapestry. He has been working in collaboration with Sole Rebel Tap producing original music and performing live with the Company for the past 2 years.
Images show Raymond at work with Hannah de Cancho and other members of Sole Rebel Tap.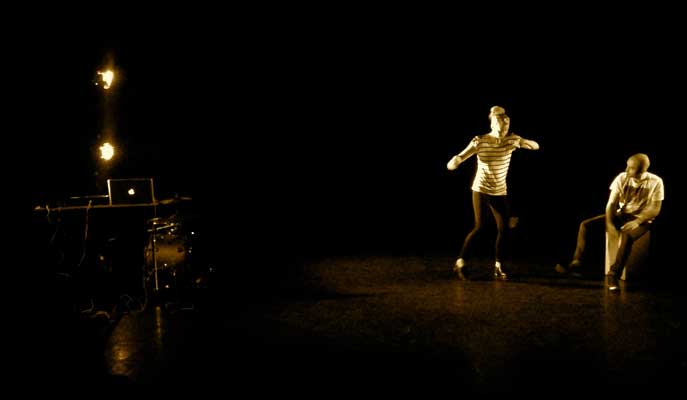 Rowan Perkins (Debian Blak)
Rowan works in songwriting, audio manipulation, synthesis and production skills and has produced and successfully released music under his solo alias Debian Blak. He also produced East Park Reggae Collective's album, receiving critical acclaim from radio stations across Europe, including the BBC and Kiss FM.

Rowan has written and produced music for documentaries broadcasted on Aljazeera and for the Britdoc Foundation (Channel 4), as well as feature documentaries being showcased at various film festivals worldwide. He has also written and produced music for dance shows ranging from contemporary and ballet to breakdance and tap for companies such as Northern School of Contemporary Dance and Sole Rebel Tap.

Rowan has successfully toured Europe and Australia performing at prestigious festivals such as Umbria Jazz Festival and The Big Chill, as well as a number of live radio performances for BBC radio; written and performed for The Broken Orchestra, which has a successful licensing deal in Japan; and performed twelve shows a week for a six-week residency at the Edinburgh Fringe Festival. Additionally, he has four years radio presenting experience demonstrating a wide musical knowledge, as well as excellent communication and interpersonal skills. Rowan has recently been signed as an artist for record label Audio Doughnuts

.

"In an exciting era for British electronic music creativity, Debian Blak holds his own as one of the emerging artists to watch. His diverse portfolio of work to date influences his current output and results in a fresh sound." Resident Advisor founder, Nick Sabine.

For the Exuberant Trust Showcase Hannah de Cancho, fellow collaborator and founder of Sole Rebel Tap, will perform a dance solo to music written by Rowan.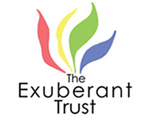 10th Anniversary Showcase Performers - 22nd September 2013, Pegasus Theatre, Oxford.