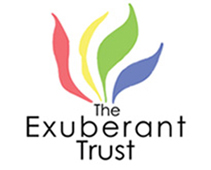 ---
Apply for a Grant
Grant applications are welcome from any young people (up to 30 years old), from Oxfordshire, who are interested in developing their interest in the arts and could be helped by a one-off, grant (£500 maximum) for a specific project or activity.
Successful applicants are encouraged to take part in concerts and other activities in support of the Trust.
To apply for a grant from the Exuberant Trust, please click on the links below to view or download the Notes for Grant Applicants for further information:
Notes for Grant Applicants - Word document
Notes for Grant Applicants - PDF
Please note that incomplete applications cannot be accepted. Therefore, please make sure that you read the guidelines carefully and include all of the requested information with your application.
Please send your completed application by post and ALSO by email to the addresses stated below:
The Exuberant Trust
11, St. Margaret's Road
Oxford
Oxfordshire
OX2 6RU
For links to other sources of funding and grants click here.
The Exuberant Trust - Registered Charity No. 1095911
---
2003 - 2023