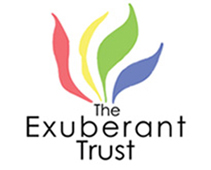 ---
The Committee
The Exuberant Trust is run on a day-to-day basis by its elected Trustees and voluntary members, who together form the Exuberant Trust Committee. The Committee meets several times a year.
The Trustees are responsible for ensuring that the Exuberant Trust fulfils its charitable purpose and obligations and help to develop and upkeep a clear strategy, making sure that its work and goals are in line with its vision.
The Trustees and Committee members also help to publicise, fundraise and oversee the finances and assets of the The Exuberant Trust, all with the vital end goal of putting the needs of the beneficiaries first.
The Trustees and other Committee members bring a diverse range of skills, talents and abilities to the Exuberant Trust, which they draw upon from their own professional experiences. Ultimately, they are all extremely passionate about what they do and in their shared aim to do their best for the Exuberant Trust charity and for the young creative artists in Oxfordshire that it aims to support.
Trustees
The Committee
Anne Avery

Megan Boyes – Treasurer & website.

Susie Crow – Chair.

Euton Daley

Susanna Graham-Jones – Secretary & Concert organiser.

Lindsay Herford

Peter McMullin

Jose Phillips

Steve Pratley
The Exuberant Trust - Registered Charity No. 1095911
---
2003 - 2023